Welcome to the Bridge City Public Library
Our mission is to be a library serving as a lifelong learning, informational and entertainment resource center for the community.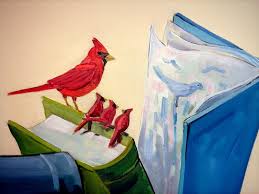 Search our library catalog
Bayou Buddies storytimes are on Wednesdays
September 14, 2016 - May 17, 2017    
Registration required. 
9:00-10:00     10:15-11:15      11:30-12:30        12:45 -1:45     2:00-3:00


Try these databases filled with magazine articles, encyclopedia entries, and other materials to help you discover more on any subject, from general interest to business, hobbies, and more.  Username: RMN1490     Password. TX77611       

The History of Prairie View-Bridge City and Its Citizens  
by Charlotte Schexnider Chiasson           On sale now at the library $40.
Find books in a series in the order they are written.

  Find books by interest level or Lexile level.
---